The benefits of an online MBA in Business Analytics
High Demand for Business Analysts: The demand for skilled business analysts who can make sense of data and provide valuable insights is growing across various industries.
Career Advancement: An MBA in Business Analytics can open doors to leadership and managerial roles, as businesses increasingly rely on data-driven decision-making.
Competitive Advantage: Business analytics skills are highly sought after in the job market. Having an MBA with a specialization in this field can give you a competitive edge over other candidates.
Industry-Relevant Curriculum: A reputable MBA program is likely to offer a well-designed curriculum that aligns with current industry trends and practices, ensuring you receive up-to-date knowledge and skills.
Networking Opportunities: MBA programs often provide networking opportunities with faculty, industry professionals, and fellow students, expanding your professional connections.
Practical Experience: Many MBA programs offer opportunities for internships or industry collaborations, providing you with practical experience and exposure to real business analytics projects.
Global Perspectives: MBA programs often attract students from diverse backgrounds and locations, providing you with a global perspective on business analytics practices.
Salary Potential: MBA graduates, especially those with a specialization in high-demand fields like business analytics, often command higher salaries and better career prospects.
Learning Resources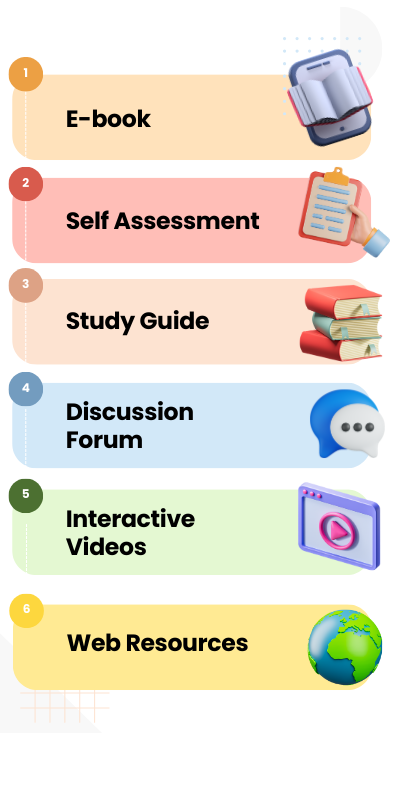 Learnings in MBA in Business Analytics
Data Analysis and Interpretation: You'll gain expertise in data analysis techniques, including statistical methods and data visualization, to derive insights from large datasets.
Business Intelligence: Understanding how to use business intelligence tools and technologies to make data-driven decisions and solve business problems.
Predictive Analytics: Learning how to apply predictive modeling techniques to forecast business outcomes and make proactive decisions.
Machine Learning: Exploring machine learning algorithms and applications to automate processes and gain valuable predictions and recommendations.
Data Mining: Understanding data mining techniques to discover patterns and relationships in complex datasets.
Data Management: Learning about data warehousing, data integration, and data quality management to ensure data reliability and consistency.
Business Strategy and Decision-Making: Understanding how to use data analytics to support strategic business decisions and improve overall organizational performance.
Real-world Projects: Many MBA programs incorporate hands-on projects and case studies where you'll apply business analytics concepts to real-world business challenges.
Certification
Successful completion of the program shall award the degree titled - Master of Business Administration (Business Analytics). The Visvesvaraya Technological University is UGC and NAAC accredited to offer the online Business Analytics Degree program. The degree holds the same merit as a regular one. It's universally accepted and validated for further education and job prospects.
Eligibility
Admission to MBA Program shall be open to the candidates who have passed in Bachelor's Degree or equivalent examination from Recognized University.