The benefits of an online BBA in Digital Marketing
Flexibility: Online programs allow you to study at your own pace and from the comfort of your home, providing flexibility for individuals with other commitments like jobs or family responsibilities.
Practical Skills: Online BBA programs often emphasize practical skills and real-world projects, enabling you to apply theoretical knowledge to practical scenarios.
Career Advancement: A BBA in Digital Marketing can open doors to various career opportunities in marketing, advertising, e-commerce, social media management, and more.
Networking Opportunities: Even in an online setting, you can interact with professors and students from diverse backgrounds, expanding your professional network.
Global Reach: Online programs often attract students from different parts of the world, allowing you to gain insights into global marketing trends and practices.
Cost-Effective: Online programs can be more affordable than traditional on-campus options, saving you money on commuting and housing expenses.
Self-Discipline and Time Management: Pursuing an online BBA requires self-discipline and time management skills, which are valuable traits in the professional world.
Learning Resources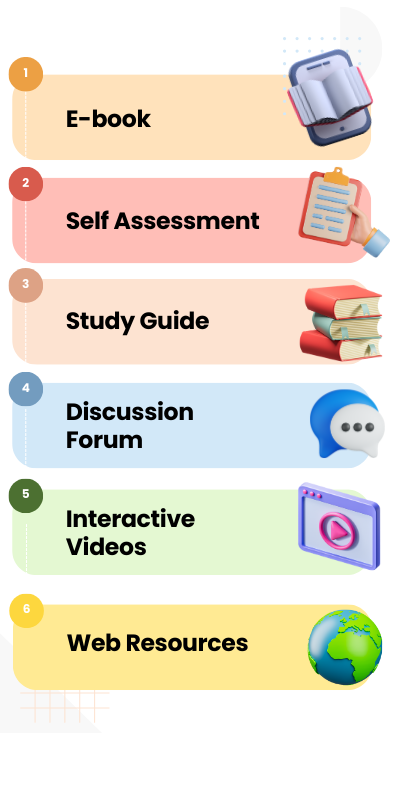 Learnings in BBA in Digital Marketing
Marketing Fundamentals: You'll learn various digital marketing channels such as social media marketing, search engine optimization (SEO), pay-per-click (PPC) advertising, email marketing, content marketing, and affiliate marketing.
Digital Marketing Strategies: Online BBA programs often emphasize practical skills and real-world projects, enabling you to apply theoretical knowledge to practical scenarios.
Analytics and Data Interpretation: Understanding data and analytics is crucial in digital marketing. You'll likely learn how to interpret data to make data-driven decisions and optimize marketing campaigns.
Branding and Communication: Effective branding and communication are essential in the digital world. You may study topics related to brand management, storytelling, and crafting persuasive messages for the online audience.
Web Design and Development: You might gain basic knowledge of web design principles and development to understand how websites play a vital role in digital marketing.
E-commerce and Online Sales: E-commerce is a significant aspect of digital marketing, and you may learn about online sales strategies, customer acquisition, and conversion optimization.
Social Media Management: You'll likely explore various social media platforms, their usage for marketing purposes, and how to engage with the audience effectively.
Digital Advertising: Understanding the concepts of online advertising, including display ads, video ads, and mobile ads, may be covered in the program.
Certification
Successful completion of the program shall award the degree titled - Bachelor of Business Administration (Digital Marketing). The Visvesvaraya Technological University is UGC and NAAC accredited to offer the online Digital Marketing Degree program. The degree holds the same merit as a regular one. It's universally accepted and validated for further education and job prospects.
Eligibility
Candidate should have passed in 10 + 2 / Diploma of any stream / Any Equivalent Certificate to PUC